September 2023 Member Spotlight / ASPP Accolade, Tomeka Farrar
September's Monthly Member Spotlight/ASPP Accolade recipient, Ms. Tomeka Farrar, Harrisburg School District.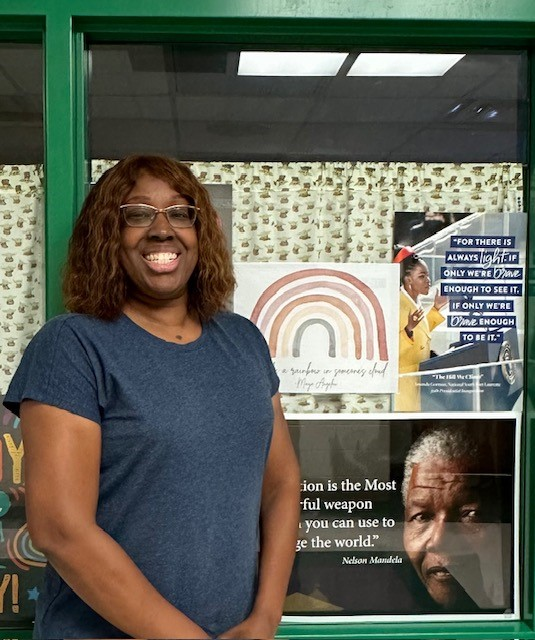 Tomeka was nominated as the September Monthly member Spotlight/ASPP Accolade recipient as a result of her Advocacy.
Tomeka is a true advocate for the students and the community of the Harrisburg School District. In fact, Tomeka was 1 of 10 recognized educators to receive the first annual Cougar Award of Excellence (2023) from the Harrisburg School District. This award was given in recognition of the spirit of excellence, commitment to empowering academic achievers and lifelong learners, and exemplary service to the Harrisburg School District. She is the team Lead school psychologist and has been working at the district level with central administrators to develop district-wide MTSS, crisis, suicide, and threat screening procedures. Tomeka is a mentor at the district level and through the APR Mentoring Project with PaTTAN. Tomeka will be featured in PaTTAN's "School Psychology Snapshots" Initiative to provide practitioners with an evidence-based practice or tip that is useful in the field. Her tip was, "try to be a rainbow in someone's cloud."
Tomeka utilizes best practices to ensure students are receiving the support they need. In the evaluative process of our work, she will go above and beyond in deep diving for information as a foundation for decision-making at the individual, group, and systems levels, considering ecological factors as a context for assessment and intervention. Following the NASP 2020 Domains of Practice, Tomeka contributes to action plans with staff in professional development and training for family, school, and community collaboration. She is a sharer of knowledge with everyone she encounters. Tomeka is an inspiring mentor for the new school psychologists in the district and works as a team player for effective collaboration. "As her intern, it has been an honor working with her and building rapport with students and staff as she has set a great example for school psychologists district-wide." Tomeka is well-respected by members of her building and district.
We want to continue to recognize you, our everyday heroes across the various regions in Pennsylvania for the work that you do. Please complete the ASPP Accolade Monthly Member Spotlight Nomination Form
to nominate a school psychologist who acts as an everyday hero. In order to be selected as a feature, this member should demonstrate one or more of the following core values:
- Advocacy
- Continuous Improvement
- Collaboration
- Diversity
- Focus on Children and Youth
- Integrity
- Visionary Leadership
School psychologists who are selected for the monthly member spotlight from September to May of an academic year will be considered for the ASPP School Psychologist of the Year award announced in the subsequent Fall. Thank you ASPP Members! We challenge you to share with us the wonderful stories of school psychologists acting as everyday heroes in Pennsylvania!